Utah Community Credit Union
Utah Community Credit Union
What is a Routing Number?
A routing number or routing transit number is a 9 digit number that identifies a financial institution in a transaction and the location where your bank account was opened.
Most common types of transaction are ACH and wire transfers. You'll often be asked for your checking account routing number when you're making a payment online or by phone.
Some banks and financial institutions usually have multiple routing numbers serving different purposes, geographical regions, and branches. Therefore it is important to ensure that you are using correct routing number before you initiate a money transfer.
A routing number can also be referred to as an RTN, a routing transit number or an ABA routing number and can be easily be found printed on the bottom of a check or in the online banking portals of the financial institutions.
When you'll need your routing number?
A routing number is required in a variety of situations, including setting up direct deposit, automatic loan payments or recurring transfers like bill payments. You'll also need it when you file taxes to receive your tax refund or debit a tax payment, or when you conduct Automated Clearing House (ACH),
transfers between different bank accounts.
Routing numbers are unique identifiers assigned to each financial institution. Here's what each digit in an ABA routing number means:
Digits one and two: Represent bank or credit union that's responsible for clearing transactions; credit unions have digits between 20 and 32
Digit three: Bank processing center identifier
Digit four: Represents the state the bank is located in
Digits five through eight: Represents the bank's ABA identifying the number
Digit nine: Check digit, which serves to verify the authenticity of the routing number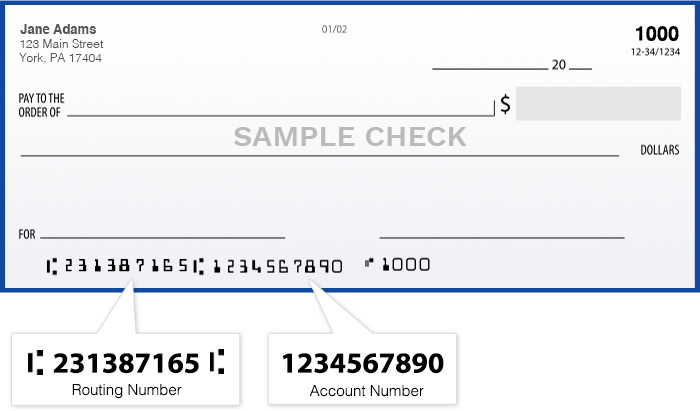 | BANK NAME | ROUTING NUMBER |
| --- | --- |
| Utah Community Credit Union | 324377820 |
ABOUT Utah Community Credit Union…
A lot of people don't know that UCCU was founded on the campus of Brigham Young University as the BYU Employees' Federal Credit Union, a not-for-profit financial institution that was dedicated to the industry ideal of "people helping people."
United Community Credit Union is a non-profit organization owned and operated by its members for the benefit of all who belong. Individuals living or working in the counties of Adams, Brown, Hancock, Pike, and Schuyler in Illinois and individuals living or working in Lewis, Marion, & Ralls counties in Missouri are eligible to join our credit union.
Vision & Mission Statements
Vision Statement
Building a stronger community
In 1977, the credit union opened its first official branch on Canyon Road in Provo, complete with safety deposit boxes, a fire-proof vault and the convenience of drive-up lanes. And it officially changed its name to Universal Campus Credit Union… or UCCU for short. Today, UCCU, now known as Utah Community Credit Union, serves well over 125,000 members – and counting – across Utah Valley and beyond. And as we build toward a bright future, we look forward to many more decades of "people helping people" in Utah Valley!
Utah Community Credit Union is an organization rooted in the credit union philosophy of "people helping people" and built on traditional values of commitment to outstanding service,
respect for others, and fiscal responsibility.
We hold ourselves to the highest standards of honesty, professionalism, and integrity and are committed to achieving excellence in operations, products, and member service.
With consistent and reliable service delivery, we create trusting relationships with our members. We are a member-centric organization.
Our decisions at all levels are based on what is in the best interest of the member while maintaining a financially strong and stable organization.
The philosophy driving our team-oriented staff really is to help members "reach their financial goals."
Here you can find the United Federal Credit Union routing number